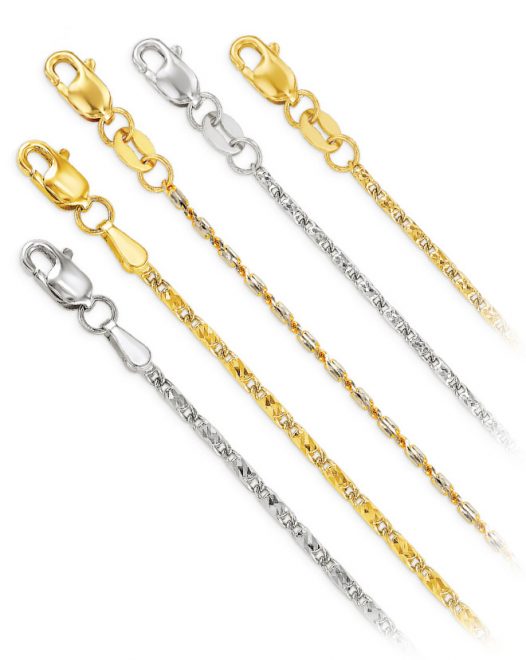 The Ultimate Dynamic
Pendant Chain
Featuring a highly reflective 360 degree diamond-cut finish, the 1mm Raso weighs in ad just 2.9 grams in 18". This great looking, very durable, chain style outshines and outsparkels all other round pendant chains.
We guarantee it will sell!
Soon available: 1 mm Raso in a 24" adjustable style.
Call for details and specific sizes in all standards lengths.